Gilbert Homes and Real Estate
Gilbert has been ranked one of the second safest city's to live per CNN Money magazine.
On residents polled in the area 95% of families were satisfied with the schooling and neighborhoods.
The downtown Gilbert area is thriving with new restaurants and the Hale Theater. It continues to provide nature activities for it's residents such as the Riparian reserves as well as excellent community parks.
Healthcare has entered the market place with Mercy Gilbert and the Banner medical hospitals as well providing not only jobs for the community as well as quality healthcare.
Population continues to grow at a steady rate for Gilbert. (See image below)
Parks Provide Places to Play on Gilbert Real Estate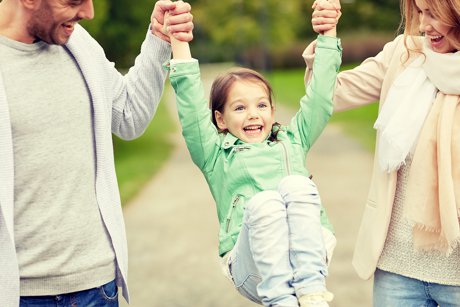 Looking for a unique way of life, with next-door convenience to any dining, shopping, and fun you could think of or need? The Gilbert real estate region in Arizona is the right place for you. Award winning dining establishments ranging from casual to upscale, shops and businesses sporting goods from handmade vendors and crowd favorite brands alike, and more await you inside the beautiful town of Gilbert.
Community parks and facilities welcome everyone to come enjoy the great weather Arizona is famous for. A few of the parks even welcome your furry friends, a huge plus for any dog owner living in Gilbert. Baseball is a big part of the Gilbert culture, and multiple parks and stadiums attract even those who aren't sports fans. It's become a staple for entertainment within the community, and a great way to get involved. Spring training even brings in some major league teams, and the stadiums are open for residents and visitors to come, watch and cheer their favorite teams.
A Bit of History Surrounds Those Living in Gilbert
Gilbert real estate has a strong historical presence, made possible by their dedicated historical society. The Gilbert Historical Museum stands proud filled with valuable information on the community and where it came from making it a very popular hot spot for families and history buffs residing in the region. Historical structures like the Hale Center Theater, Riparian Preserve, and more add to the interest of the local past here. These buildings add an educational vibe for those partaking in a night on the town. There's so much to do from enjoying a movie, taking a lively hike, and more from the many places available to the public of Gilbert. Not only is the town a hub for Arizona history, but the natural beauty of the landscape offers residents picturesque views from their own window. Hiking, biking, and outdoor recreation are popular pastimes within this wonderful place.