Experience the Energy of Tempe Real Estate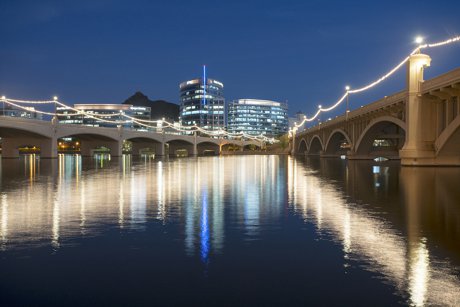 Tempe real estate is known as a hotspot for tourism and travel in the state of Arizona, and rightfully so! With exciting destinations like the Tempe History Museum, charming Downtown Tempe, and the well known, beautiful Tempe Town Lake, it's impossible to not find something to do or experience during your time in the town. Gorgeous weather makes it an opportune location for daily living, and well equipped community centers, parks, and community classes and events create the best environment to raise a family and reside year round (though many make Tempe their family's fall and winter vacation destination).
Residents Living in Tempe Welcome One and All
Downtown Tempe offers such attractions as live music daily and nightly! From Open Mic Nights, to morning Tempe Jazz Jam Sessions, Downtown Tempe is always booming with excitement and welcoming new patrons every day. Coffee shops, casual daytime eateries, and your classic romantic-evening restaurants line the walkable streets of the downtown area. And, a great number and variety of shops and local establishments provide ample opportunities for visitors and residents living in Tempe to support their town and local businesses! Golfing is a popular pastime in the scenic city of Tempe, and multiple upscale and picturesque clubs and courses are always welcoming newcomers, whether you've been golfing your whole life or for five minutes!
The city of Tempe places great importance on local art and culture, making it a point to promote art in community art walks, public museum tours and exhibits, and in the well loved Tempe Center for the Arts! They often host events like concerts for popular modern musicians, enchanting orchestral performances, and dance competitions sure to leave folks on the edge of their seats. Tempe real estate is always ready to welcome you with open arms! Visit the gorgeous city for a unique view into the Arizona lifestyle - one full of overwhelming support!